Get your home organized in four easy steps! Make life less stressful and easier to navigate for the entire family!
There's no doubt about it; being a parent is hard work! Taking care of kids and keeping your home in order is a full-time job. Between driving the kids around, taking care of the house, and cooking, there is very little time for anything else.
As all parents know, kids grow up fast, so it is vital to make the most of your kids being at home and enjoy your time together. The hectic pace of family life sometimes makes it hard to spend as much family time together as you would like. If you are tired of spending your time rushing around looking for lost shoes and wondering what to cook for dinner each night, instead of having fun with your kids, it is time to make a change. Giving your home life a makeover and getting organized is an excellent way to enjoy more fun family time with the kids, and will also make life far less stressful.
If you are craving more organization and order in your life to cut through the chaos, these tips should help you to achieve it:
Declutter
Clutter is a big problem in most homes. Having stuff lying around with nowhere to put it makes it hard to keep the house clean and tidy, and also takes up valuable space. The first step to getting your household organized is to ditch the clutter. It is easy to procrastinate and put off decluttering because of it feeling like an overwhelming job. If you find the thought of decluttering overwhelming, why not just spend 10 minutes a day on it, and make your progress gradually. Doing a little decluttering each day will make it much easier to work on. Once you get started, you may find that decluttering is strangely satisfying, and then there will be no stopping you!
Make a Plan
With so many jobs to do, it is so easy for things to slip your mind. From birthdays to hospital appointments, it is a good idea to write them all down so that you don't forget them. Buying or making a family organizer is an excellent way to make sure that you don't forget any important dates for your diary.
As well as investing in a family organizer, lists are a must too. Shopping lists, to-do lists – all lists are a parent's best friend and an essential way to make sure that nothing is forgotten amid the craziness of family life.
If you find it a struggle to know what to make for dinner each night, why not save yourself the hassle and produce a family meal planner each week instead. Putting together a meal planner for the week means no more staring at the pantry and wondering what on earth to cook. Using a planner means that you can shop for all the ingredients that you need at the beginning of the week and will save you tons of hassle when cooking on busy weeknights.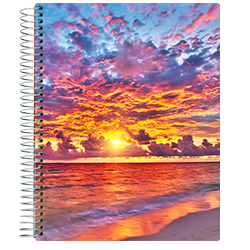 Get 10% off a Tools 4 Wisdom Planner when you use my code: lynchburgmama
These are great for home organization, meal plans, and so much more!
Essential Contacts
Just as life seems to be going smoothly, something unexpected can crop up and ruin your day. Whether your car has broken down or the oven has stopped working, these unexpected problems can spoil your plans. Instead of spending hours panicking and calling around trying to find a reliable engineer, why not get a step ahead? Putting together a list of handy contacts will ensure that whatever drama life throws at you, you have the right number to call for help. Make a list of contacts including reliable mechanics services such as Ace Auto Repair, a trusted HVAC engineer, plumber etc., so that regardless of the problem you can get it resolved quickly and get your day back on track with minimal fuss.
Stock Up
Being prepared for anything is crucial when you are a parent. One great way to ensure that you don't continually need to rush to the store for forgotten items is to keep your home well-stocked with essentials. This doesn't mean that you need to hoard things, just that your pantry contains all the basic store cupboard items that you need.
If you want to be super-organized then keeping a supply of greetings cards for a range of occasions is a great idea, and will prevent you needing to rush out and buy one next time a birthday comes along. Making small adjustments, such as these to become more organized is an excellent way to reduce your day to day stress and to spend more quality time as a family.
When it comes to organisation, storage is something you definitely need to consider. Whether you're making use of the space you have or you're investing in storage options to make things easier, the more storage space you have the easier it will be. From jewelry holders to store pieces like your name necklace to shoe cupboards to keep hold of the shoes you're not wearing, it will make a huge difference to the organisation of your home.
How do you like to get your home organized? Share in the comments below!