When you have an old barn on your farm that's not really used for anything but storing junk, you may find that you could get some more use out of it. Whether you want to turn it into an office, a vacation rental, or even an additional living space, you'll want to ensure that you transform it into something a little livable. And here's how you'll do it.
1. Clean It Up
First of all, you need to ensure that you clear it all out. Take some time to go through all of the old junk that's collated in there. Either store it away in another unit that you have, or arrange for it to be collected. Just ensure that you completely clean it up, removing all the old junk, and give it a bit of a basic tidy up.
2. Get It Into Shape
Next, you need to make it livable. Sometimes, you may need to do some construction work to make sure that the roof is watertight, to add in any electricity if you don't have any, or just to make sure that the shell is in great condition. So get this work done first to get the space into shape.
3. Dress It Up
Finally, you can then work on the decor. Pick out cute paint colors and things like lighting, as the below infographic shows. Make sure that you keep your design in keeping with your farm's overall feel, especially if you're creating a rental, as this will give it much more appeal to vacationers.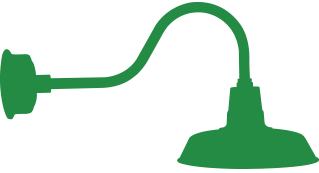 Infographic Design By A complete guide on how to select the right barn lights